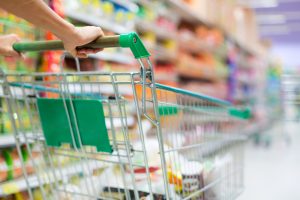 The internet is quickly changing how consumer packaged goods (CPG) companies engage with their customers. CPGs must now respond and adapt to the demands of the digital consumer seeking to interact, evaluate and buy packaged food and beverage products online, instead of in a traditional retail store. According to a new report titled Growth Strategies: Unlocking the Power of the Consumer by the Grocery Manufacturers Association (GMA) and PwC US, "…more than 40% expect to sell products directly to consumers in 2013 (up from 24%). And, "52% [of consumers] say they are already buying direct online from brands they trust."
Traditionally, the retail store aisle was the last mile of customer engagement for CPGs. Visibility into that decision-making process was limited. As direct-to-consumer sales channels open up, visibility into the last mile process is improving, driving new revenues, especially for brands that can quickly harness and adapt to the feedback.
The report also points out that CPGs selling direct to consumers online have to rethink their order fulfillment and distribution channels. "The shift in the last mile disrupts not only how CPG companies market, advertise, and merchandise; it also changes a myriad of other fundamental elements, including fulfillment management and channel economics." The wholesale food distributors CPGs use to get their products into retail stores, typically cannot handle direct-to-consumer fulfillment. That's where product fulfillment companies come in. "Leaders willing to grapple with this disruption will be able to lay claim to previously uncharted territory for CPG companies."
To view the GMA and PwC report, click here
*****
To schedule a free Excelsior Integrated assessment of your product fulfillment operations, please click below. Assessments include analysis of existing fulfillment operations, gaps in process procedures, recommendations, estimated cost savings, and an Excelsior Integrated proposal when applicable.