24 Jul

How Destination Marketing Organizations Rely on Marketing Fulfillment
How Destination Marketing Organizations Rely on Marketing Fulfillment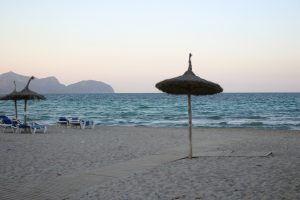 For many Destination Marketing Organizations (DMOs), outsourced marketing fulfillment services are the backbone of their operations. Once DMOs construct marketing campaigns to entice prospective travelers to their country/city, the actual execution of that campaign can be a time-drain. Fulfillment can distract limited resources within a DMO away from their core functions of marketing strategy, design, and management. In the highly budget-driven world of tourism organizations, this is a big problem.
Whether it's capturing leads online, managing lead lists, producing digital and physical marketing materials, or distributing materials to the field, DMOs can often reduce time and cost by outsourcing these operations. By partnering with a marketing fulfillment service provider, DMOs help keep overhead low, ensure timely delivery, cut shipping costs, and achieve per-unit costs that can be easily forecast to stay within budget. Here is a list of the various ways in which marketing fulfillment service providers assist DMOs.
List management: Manage and maintain lists of prospects.
Lead capture: Create online forms to capture contact information for qualified prospective travelers. Execute list procurement from outside databases.
Direct mail: Print direct mail pieces and send to list segments.
Email marketing: Send email campaigns to list segments.
Promotional Items: Print, store, and ship promo items to interested travelers.
Sales Kits: Assemble sales kits to distribute to travel agents and sales representatives.
Inventory Management: Storage of inventory in fulfillment warehouse.
Reporting: Provide real-time data on number of orders shipped, available inventory, leads captured and more, so DMOs can analyze what's working and what's not.
Customer Service: Set up 24/7 call centers where prospective travelers can call in with inquiries and to request more information.